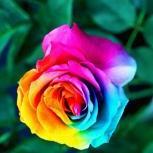 Help me choose a business name
Started by Matt23,

Name for a mindfulness coaching business

27 members have voted
1. Which ones do you like most. Also, "mindfulness" and "Meditation" will be used synonymously (I could use either one). Or add any other names you think you like. Cheers!

Monktified Mindfulness

Crazy Buddha Meditation

At Home Monastery

Open-In Meditation

Born to Buddha Meditation

Naturally Mindful

Free Lotus Meditation

Crazy Monkey Mindfulness

Lightning Rod Meditations

Mycelia Meditations

Urban Monastic

Blue Lotus Mindfulness
---
Please
sign in
or
register
to vote in this poll.
---